"We pride ourselves on installing and maintaining sportsground systems of quality"
Services
Stanley Land Drainage offers a comprehensive service from design through to installation and maintenance. Alternatively, we can offer individual services to improve your existing system.
Sportsground and Golf Course Construction

Detailed design, planning and consultancy

Bulk earthmoving and leveling

Fine Grading and laser leveling

Cultivation and Seeding

Turfing

Irrigation

Multi Use Games Areas and Synthetic Turf Pitch Construction

Porous macadam play areas and tennis courts

Sand filled synthetic turf pitches

Sand dressed synthetic turf pitches

Renovation and maintenance services

Primary Drainage Systems

Sport Turf Renovations

Vertidrain

Top Dressing

Scarifying

Overseeding

Aeration

Secondary Drainage Systems

Sand Slitting

Gravel Banding

Sports Turf Maintenance
Maintaining & Renovating your Natural Turf Facility
There are a number of steps that can be taken to enhance your existing drainage system. A secondary drainage system can enhance the effectiveness of a primary drainage system. In some instances this may be necessary to improve the efficiency by which the ground removes excess surface water to maintain optimum playing conditions.
Once a suitable infrastructure is in place, we provide a number of services to maintain a great playing surface. These include relieving surface compaction, improving soil condition, encouraging growth and controlling weeds to suit the use and condition of your facility.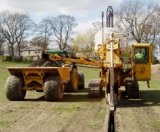 Trenching & Installation
of Drainage Pipe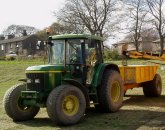 Spoil Removal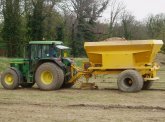 Backfilling Drainage Channels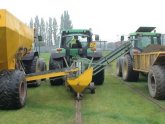 Secondary Drainage Installation